First Trailer For Dragon Ball Super Universe Survival Saga Released
Trailer shows us new characters such as a female Broly and lots of others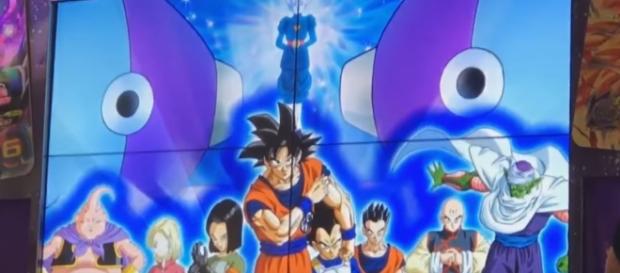 Episode 76 of Dragon Ball Super showed us a short preview trailer for the next story arc of the TV series. We have one more week for the filler episodes though because the Universe Survival Arc is not going to air until February 5th, 2017. It will allow us to see many new characters that come from the many Universes that make up the Dragon Ball Super multiverse.
Universe 6 characters are returning to the tournament
Returning to the series is Cabba and Frost as we both saw them earlier in the Universe 6 tournament last year. It's funny to see Frost back as he's actually still a fugitive in Universe 6. He will be getting more transformations judging by the teases we got from this new trailer.
One has to wonder how much stronger he has become since we last saw him. Speaking of getting strong, Cabba has now mastered the Super Saiyan form. Vegeta actually taught him how to become a Super Saiyan back in the earlier arc. Now Cabba is stronger and better than ever. He might be a threat in the tournament if he can harness his power for as long as possible.
A Female Broly introduced to the series?
The biggest surprise of this trailer is that there is also another Saiyan that is in a different Universe. This time we might have the strongest female fighter that has ever been seen in the Dragon Ball series to date. It's a little girl that can somehow turn into a mega Super Saiyan. What's different about this little girl is that her form looks like a female version of Broly.
She has the same looking hair and white pupils. It will be interesting to see how badass she becomes. She could be the strongest fighter in the tournament.
New Gods and Angels attending the tournament
Lastly, the tournament also sees many new Gods and Angels watching the tournament. The most notable character being discussed by fans is an evil clown character. After the evil clown craze last year, we could assume that this character is not very nice. Anyway, we'll know more details of the arc when it starts on February 5th! Check out the trailer below.
Click to read more
and watch the video